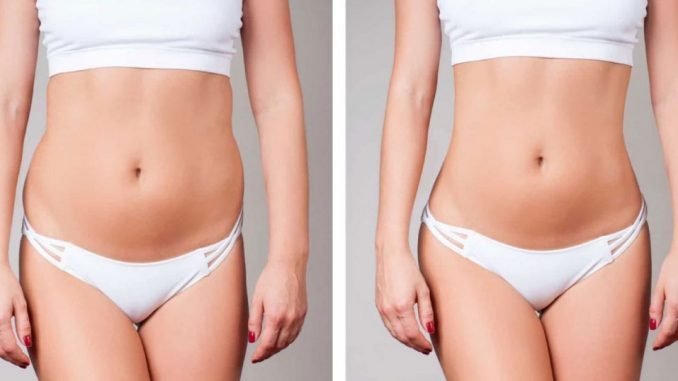 LIPOSUCTION WITH LIPOMATIC
Are you struggling to shape your body the way you want it? Even with exercise, are you unable to say goodbye to the fat in certain areas? With the liposuction method using the lipomatik device, you can eliminate the fat in the desired area and achieve permanent results. The fat removal method applied with the lipomatik device is called "lipomatik." With this method, muscles gain density and the body is shaped. The side effects are minimal, swelling and bruising are less common, and recovery is faster. You can usually achieve the desired result after only one procedure. This is the solution you are looking for, especially for areas that do not respond to diet and exercise.
LIPOSUCTION WITH LIPOMATIC?
Liposuction with lipomatik primarily results in regional thinning. It is the most effective and painless method to get rid of excess fat in your body. How is lipomatik done? It is similar to liposuction, but the technology used to break and suck out the fat is different. If you decide to have liposuction with lipomatik, you can obtain a more natural result. It is recommended for patients with a body mass index less than 30 and those who want to reshape their body by losing weight.
HOW IS LIPOMATIC DEVICE APPLIED?
In infrasonic liposuction, the device used sucks the fat under the skin by applying a vacuum. In the liposuction method with the lipomatik device, infrasonic/ultrasonic sound, vibration, and wave technology are used to break down fat cells. The cannula tube enters the fatty tissues, and infrasonic liposuction cannulas vibrate with movements back and forth. The fat is destroyed with vibration and rotating movements.
The movements applied do not harm the veins or fat cells. While extracting purified fat cells, it does not harm the body. Therefore, the fat cells absorbed by lipomatik can be used as a filling material. If desired, it can be injected into areas such as breasts, hips, or face. This way, the fats in the body are removed, and the body gets a tight look.
The liposuction techniques with lipomatik are as follows: Power-assisted method; It is done using a vibrating tool. It allows for faster and easier removal of fat. Ultrasonic-assisted method; It is done using a handheld device. It melts fats with ultrasonic energy. More significant amounts of fat dissolve in this method. However, the process takes longer. Laser-assisted method; It melts fats with low-energy waves. This process may also take longer.
WHICH AREAS CAN IT BE APPLIED TO?
Lipomatic can be applied to remove fat in the back, love handles, sides of the abdomen, arms, legs, and ankles. Fat removal with lipomatik can be done simultaneously with other parts of the body. It can also be combined with body lift, breast augmentation or reduction, and other plastic surgeries. Additionally, it can be applied together with abdominal muscle revealing surgery in men.
Lipomatic fat removal is mostly performed under local anesthesia. If it will be applied to more extensive areas during the operation, general anesthesia can be used.
ARE THE EFFECTS PERMANENT?
The lipomatic fat removal procedure is a permanent and effective method. The results are immediately effective after the surgery. However, you may not see the result immediately. It can take up to six months to see the full results. During this period, your body will heal and recover. It will be reorganized.
Balanced nutrition will be effective for lipomatic fat removal to have permanent results.
WHAT ARE THE ADVANTAGES OF LIPOMATIC APPLICATION?
Less tissue damage, a thinner body appearance, and permanent effect. Lipomatic fat removal does not leave permanent scars, bruises, etc. It does not cause trauma. It enables regional slimming. It is extremely safe. It is an effective method. It is painless. The recovery time is fast. It does not cause swelling in the area. Also, it leaves a homogeneous distribution of fat under the skin. In this method, the blood loss is minimal. The healing process is faster.
One of the advantages of the lipomatik application is that the operation time is between 2 and 4 hours. Hospitalization is not required for lipomatik fat removal. Patients are generally discharged immediately after the procedure. It treats smaller fat pockets compared to liposuction. It not only removes fat but also shapes the body as desired. It reduces the physical effort during liposuction and is easier.
WHAT IS THE HEALING PROCESS AFTER LIPOMATIC LIKE?
There are things to be careful about during the healing process after lipomatic. After lipomatic fat removal surgery, pain, swelling, and bruising may occur. This is extremely normal. It is not permanent. Do not use hot and cold compresses on the areas where the procedure was performed. Take a shower after 24 hours.
How to reduce edema after lipomatik? It is recommended to drink plenty of water. Diets that do not contain fat and salt and reducing your portion sizes are recommended. Reducing the use of salt before and after lipomatik is recommended. It will disappear in a few weeks. It is necessary to wear a corset or special clothing after lipomatic. (Usually for 2 weeks) This clothing also helps you to get rid of edema. Light walking is recommended to prevent blood clotting.
You can fly after 48 hours. It is recommended to take a week off work. Do not exercise for 2 or 3 weeks after lipomatic. Avoid strenuous activities. You can start swimming two weeks later. However, one month must pass for using sauna and hot water.
WHAT TO PAY ATTENTION TO?
It is recommended to have a close relative with you during the first 24 hours after the surgery. You should quit smoking and drinking alcohol at least 2 weeks before the surgery. You should not take any herbs or vitamins before 2 weeks of the surgery. You should not take ibuprofen or aspirin before the surgery. If you have an allergy to any medication, you should inform your doctor.
WHO CAN HAVE IT DONE?
A detailed screening is performed by the surgeon. The surgeon decides whether the procedure can be performed according to the patient's health status. It is not recommended for obese patients, heavy smokers and alcohol addicts, diabetics or people with high blood pressure, those with sagging or loose skin, high-risk patients, or in cases of infection or bleeding.
HOW ARE LIPOMATIC PRICES DETERMINED?
You can take photos of the area where you want to have fat removed with Lipomatic. The doctor will determine the price based on these photos or when you go for a consultation. Remember, Lipomatik is not a solution for obesity, it helps to improve the body's contours. The best procedure for you depends on variables such as the amount and width of fat. Your doctor will determine the best method for you. You can consult a specialist doctor for this.