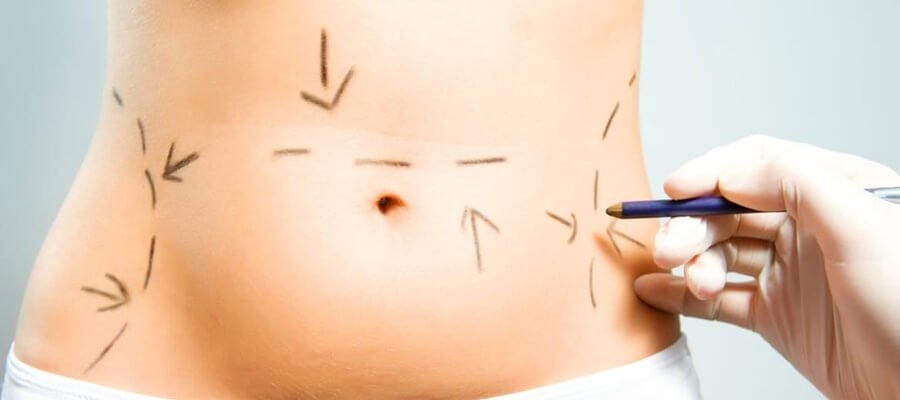 HOW IS LIPOSUCTION OPERATION PERFORMED?
Liposuction is the operation that allows the removal of fat accumulation in some parts of the body that are resistant to diet and exercise by freezing it and removing it from the body. It also allows the removal of fat located in specific parts of the body using vacuum technique. Liposuction can break down accumulated fat in your body, shaping and thinning certain areas of your body. This operation can be performed with general or local anesthesia. If your body has excess fat and is suitable for surgery according to your doctor's instructions, it can be performed easily among surgical procedures.
However, just like any problem that may arise in any surgery, complications such as excessive bleeding may occur during this surgery. Therefore, liposuction should not be rushed and after detailed research on this subject, the operation should be performed. It is among the preferred operations for individuals facing weight problems. With liposuction, you can break down the fat settled in your body and thin certain parts of your body.
WHO IS SUITABLE FOR LIPOSUCTION?
Before deciding on liposuction surgery, it is necessary to consult with a specialist doctor. It should not be forgotten that liposuction is not a complete weight loss method. With liposuction, you can ensure that your body becomes slim and your body lines become prominent. Therefore, individuals who have weight problems, except for regional resistant fat accumulation, can have the opportunity to lose weight through diet and exercise. After these formulas, you can also have the opportunity to apply for liposuction to get rid of excess fat that does not go away.
One of the most frequently asked questions today is who is suitable for liposuction? Liposuction surgery is suitable for individuals who do not face a systematic health problem and who have not given birth or recently given birth. However, of course, individuals facing systematic health problems such as heart disease, diabetes, etc. must first determine their risk factors and dangers by taking some tests. In this direction, it is foreseen that necessary precautions will be taken.
HOW IS LIPOSUCTION OPERATION PERFORMED?
Individuals who decide on liposuction surgery should first consult with a specialist doctor. It is decided whether they are suitable or not with the necessary procedures.
Individuals who are suitable for liposuction surgery need to have the areas where the fat will be removed marked by the surgeon before the operation. In addition, photographs can be taken before and after the surgery to compare the situation.
The patient is given general or local anesthesia depending on the situation. A sterile solution is injected into the areas where the fat needs to be broken down. Thus, the pain in that area is relieved, the narrowing of the veins, prevention of bleeding, epinephrine, physiological serum, and bicarbonate are included. Thus, the skin can be easily numbed, allowing the surgeon to remove the fat more easily.