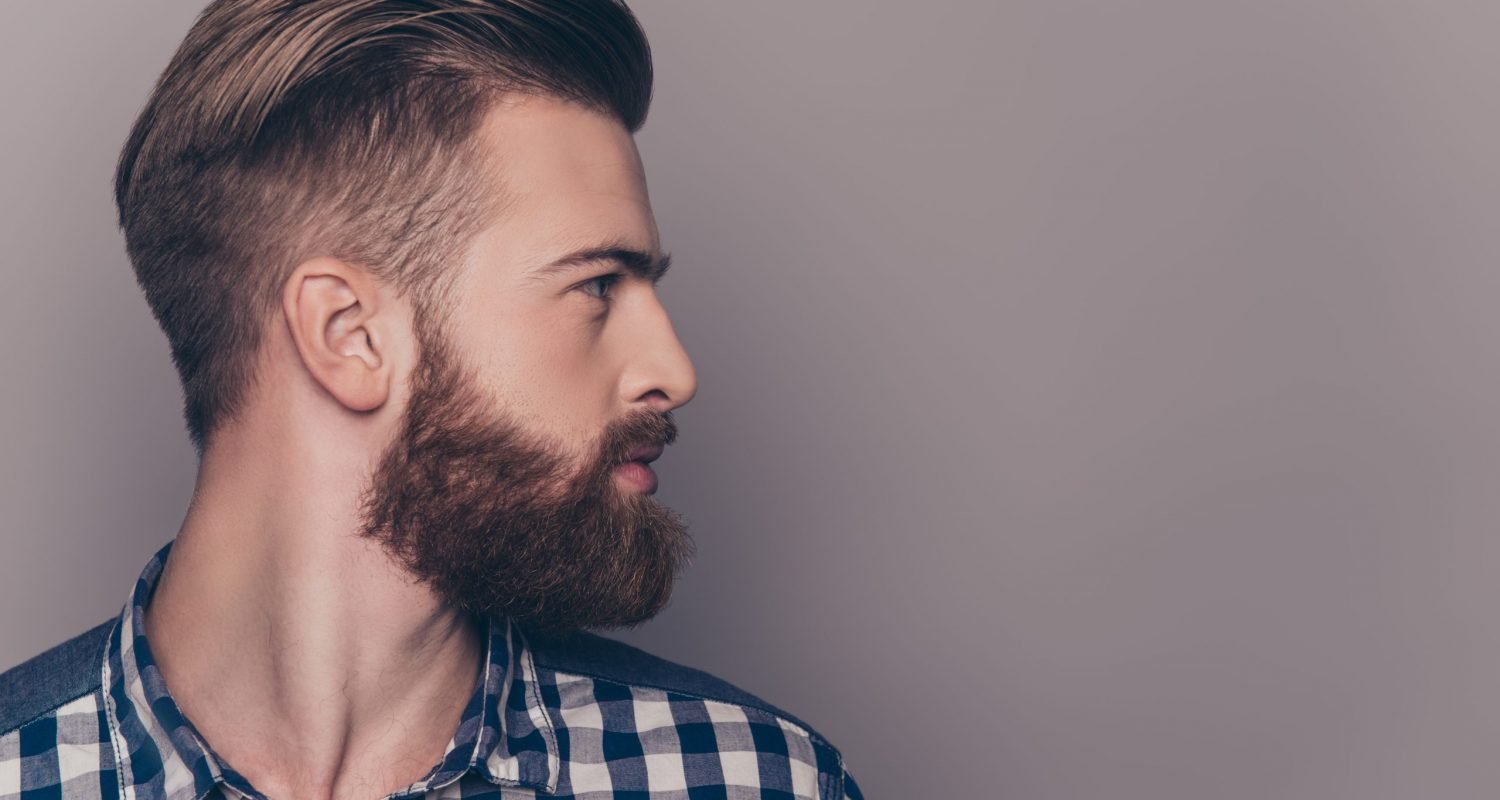 After adolescence, the hair growth on the body of men increases intensively. The increase in the beard area also starts after this period. Some people may not have an increase in hair in the beard area genetically, while in some people with a normal beard, local cavities may occur in the beard area due to external factors (such as impact/injury, surgical scars, ringworm).
Beard transplant; It is the process of transporting the hair follicles taken from the healthy donor area with the FUE (Follicular Unit Extraction) method, as in hair transplantation, to the areas needed in the beard area.
What Are the Causes of Beard Shedding?
Beards and moustaches are significant for men in terms of aesthetic appearance. In a healthy individual, loss of the existing beard may occur after adolescence. The reason for this may be hormonal disturbances, as well as external factors, as a result of wounds or burns on the faces of the people, hair loss may occur in the beard area. In spills caused by burns or injuries, operation planning is very important because those areas are harder and the fat layer is thinner than normal tissue.
To Whom Is Beard Transplantation Applied?
If the beard deficiency of the person to be transplanted is not hormonal, puberty development is expected to end so that the application can be made at this point. As the development process in men generally ends at the age of 22, it is better to plan beard transplantation for people who have reached this age. Experts state that younger people still have time to grow a beard and that no medical procedure is needed at this age.
What is the Post-Beard Transplant Process?
Beard transplantation is a procedure performed under local anaesthesia as in hair transplantation and there is no ache or pain after the operation. As the face area is very active, great care should be taken on the first day. As the transplanted grafts will dry out the next day, we can return to our daily life. The answer to the question of when the redness will go away after beard transplantation, which patients usually wonder about, will be 4-5 days after the operation.
WHO'S AN IDEAL CANDIDATE FOR GETTING A BEARD TRANSPLANT?
Anyone who has had trouble growing facial hair or who has dealt with facial hair loss makes an ideal candidate for a beard transplant. Many patients also come to us seeking a facial hair transplant to cover up acne or facial scarring caused by a traumatic injury. Even if your scalp hair differs slightly in color from your facial hair, we can help you achieve natural-looking results. Candidates must have sufficient hair growth on their scalp for the transplant procedure to be the most successful.
IS A BEARD HAIR TRANSPLANT SURGERY PROCEDURE PAINFUL?
Most of our beard hair transplant surgeries are completed as outpatient procedures using local anesthesia, so you won't experience anything other than minor discomfort. You may experience slight swelling or redness for a few days, but beard transplants are relatively painless procedures.
HOW CAN I REDUCE MY RISKS OF SCARRING AFTER SURGERY?
Individual results may vary, but some scarring may occur after your beard hair transplant surgery. We typically see more scalp scarring than facial scarring, especially as the scalp begins to sag with age. Both the FUE and FUT (follicular unit transplant) methods keep scarring around the donor area to a minimum.
WHEN WILL I BE ABLE TO SHAVE AFTER MY SURGERY?
We don't recommend shaving until at least 10 days after your beard transplant surgery. Because your face may be red, tender, or swollen at first, you'll need to be extremely gentle the first few times.